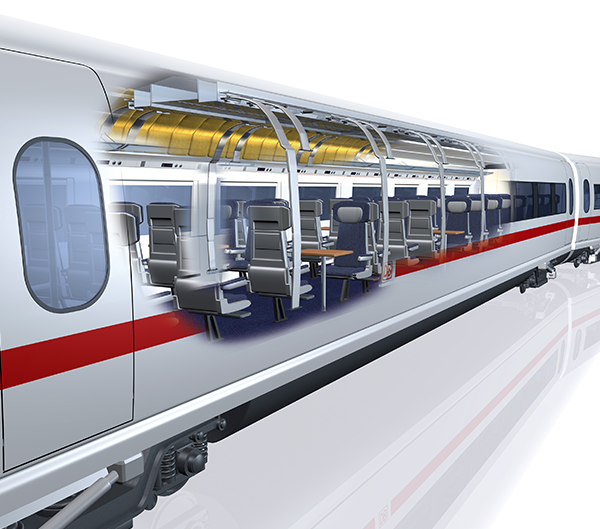 What is Train Airflow?
SHP Primaflex has developed Train Airflow, an effective and extremely flexible airflow system for modern, contemporary rail vehicles with air conditioning.
It is compatible with all common air conditioning systems and has already successfully replaced conventional ducts in many trains.
Specific features of the system are the high modularity of the individual components, the lightweight, and the fast and damage-free installation. This means that the system can be easily adapted to all installation spaces.
Technology in rail vehicles is subject to high demands.
Rigid aeration systems quickly reach their limits. The TRAIN special solution is the result of a complete redesign of rigid aeration systems:
All branches and connections are incorporated, and the system is supplied ready for installation. Including air volume regulator if required.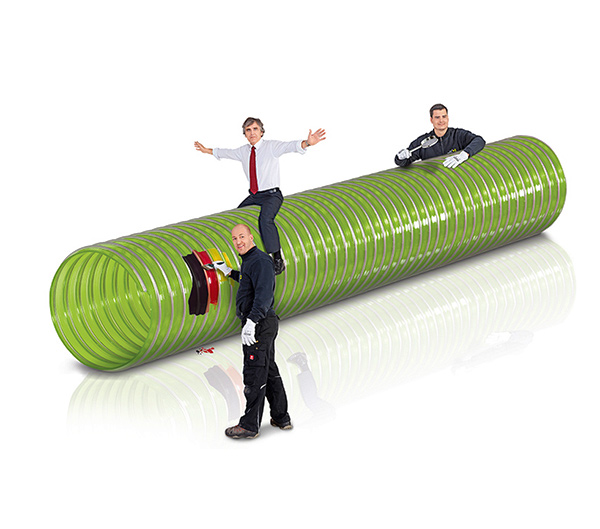 We manufacture our products in Germany. Out of conviction.
All components of the air ducting system are completely manufactured and continuously controlled in our factory in Germany:
Quality controls at incoming goods and during production as well as final inspections before shipment are of course guaranteed with us. Our quality management is certified according to ISO EN 9001. In addition, we attach great importance to environmental compatibility and the safety of work processes.