Our employees are driven by attention to detail. The extrusion process plastics out.
Extrusion
The term extrusion comes from the Latin "extrudere", which means pushing out and pushing out. In the extrusion process, ergo plastics are pressed through a nozzle in a continuous process.
To do this, the plastic – the extrudate – must first pass through an extruder, which is also called a screw press. It is then melted and homogenized by heat and internal friction. In addition, the pressure required for the flow of the nozzle is built up in the extruder. After leaving the nozzle, the plastic usually solidified in a water-cooled calibration.
Convincing solutions (Tape Extrusion)
At SHP Primaflex, tubes are produced largely automatically using the tape extrusion process. We process different materials such as PVC, polyurethane (PU) or thermoplastic elastomers (TPE) with a special machine technology and produce hoses using various types of extruded film.
Strong alternatives (flex extrusion)
Thanks to a technology that is unique in Germany, we can also produce exceptionally flexible, durable and strain-bearing hoses for you using the flex extrusion process.
Their special feature is the processed longitudinal and transverse threads, which guarantee these special properties compared to similar products without reinforcement.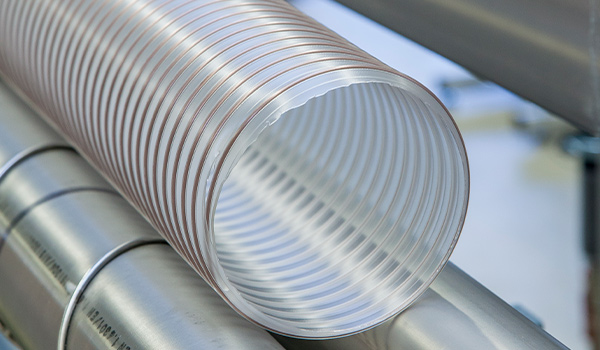 Tape Extrusion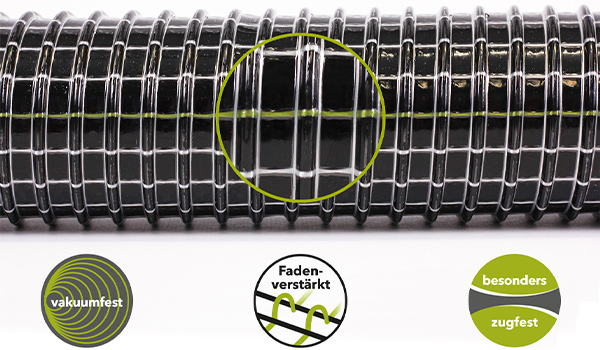 Flex Extrusion