We put together what belongs together.
Injection moulding
Injection moulding is a manufacturing process for plastic articles. During the process, plastic granules are melted (plasticized) and then injected into a cavity (molding nest, cavity) of a tool. The plastic melt usually solidifies during the cooling process in the mould by solidification.
The injected part can then be removed from the mould, which is called "deformed" in the technical jargon.
Accessories that are at their best
The end pieces produced by this process are called sockets. They can be made of different materials and in principle have every conceivable shape and size. In our injection moulding department, the requested, mostly special plastic parts are injected directly into the hose as specially shaped end pieces. The injection moulded part and the hose are thus firmly connected to each other. The result is a perfect connection point for the hose with its subsequent application area.
Welding – the special tunnel technology
For safe guidance of cables and additional hoses, we can equip different types of hoses on the outside with a special tunnel. The high flexibility of the main hose remains. Our patented thermo-insulating tunnel design for hot media also offers reliable heat protection.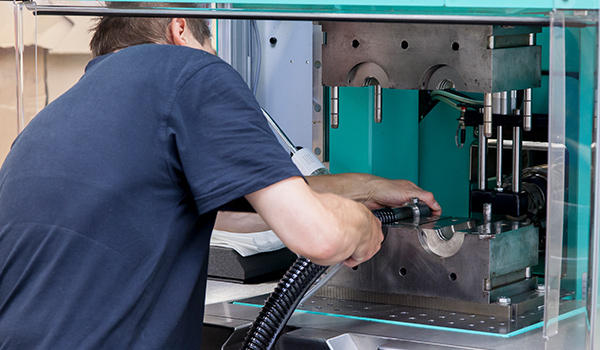 Injection moulding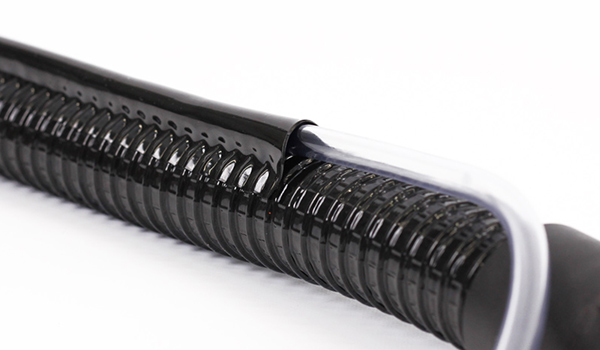 Welding Technology